Life is too short to spend it trying to keep up with the dirt and grime in your home. Let our team take care of it instead. At ESA Cleaning Services, we proudly offer world-class residential cleaning solutions that free you to spend more time doing what you love. With affordable rates and an unrelenting commitment to customer service, we elevate our industry to the next level.
Do you have a home in Lehi, Utah County, Salt Lake County, Summit County, or nearby cities that desperately needs cleaning? Are you too busy, too exhausted, or too stressed out to handle it yourself? There's no shame in that. Our residential cleaning services are exhaustive in nature. Whether you're looking for routine scheduled cleanups on a long-term basis, or simply a one-time job, ESA Cleaning Services is here to help.

Our Home Cleaning Services
Your home should be a relaxing haven, not a stressful reminder of all the cleaning that needs to be done. For peace of mind, turn to ESA Cleaning Services and tell us if you need:
House Cleaning
Whether you've got a big party coming up and you need your home to be company-worthy, or you need your home cleaned every week, we offer flexible options that can be customized to you.
House cleaning is one of our main services — arguably the one we carry out the most to the people in Lehi and surrounding areas. In a standard house-cleaning job, we can provide vacuuming, dusting, spot cleaning, general cleaning, and other miscellaneous services such as folding your laundry, changing your bed linens, and washing your dishes.
We understand all too well how much basic household cleaning tasks can add stress onto your day. Instead of letting it get to you, call us instead!
Floor Washing
Sometimes, the floor is in a league of its own. Floors, for obvious reasons, can accumulate tremendous amounts of dirt, dust, particulates, and other nasty stuff. Whether it's a carpeted floor, tile, or hardwood, a floor is bound to get dirty when you're walking all over it every day. Ensure your flooring looks its best and lasts as long as possible thanks to our world-class floor sanitation services.
Our flooring services include, but aren't limited to:
Carpeting
Tile
Traditional hardwood
Engineered hardwood
Is there a stain that seems impossible to remove? You can bet we've seen worse. We'll do everything within our power to leave your floors looking like they're brand new.
Move-Out Cleaning
Whether you rent or own your house (or apartment), there's one thing that's the same for everybody — moving out causes a total mess, and it's probably the last thing you want to think about on moving day. You've got enough on your plate. Focus on settling into your new place while we clean your old house from top to bottom.
The problem with moving is that it unearths a lot of nasty messes that were hitherto unknown or unseen. When you move a giant piece of furniture, you'll likely find a lovely pile of dirt and dust underneath. You'll probably find endless crumbs hiding away in your kitchen cabinet. These are all things that go unaddressed in day-to-day life, but when you're moving, they're quite apparent and they require cleaning. Don't stress yourself out with more work — let us handle it so you can focus on moving into your new home instead. We'll take care of the past while you look forward into the future!
The Benefits of House Cleaning
Have you normally been one to handle your own cleaning? You're not alone — many of our clients were originally hesitant to call us because they felt like hiring a professional house cleaner was overkill. But there's no need to overthink it; here are some reasons why any Lehi homeowner can benefit from house cleaning services.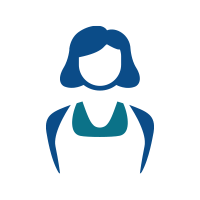 House Cleaning Services Free Up Your Time:
For any working adult, especially one with a family, time is a precious commodity. And even if you're pretty good at it, cleaning takes up a long time. By hiring a professional cleaner, you can free up some of that valuable time. Spend it with your kids, go on a hike, pursue your hobbies, or heck, just take a good nap. You deserve it!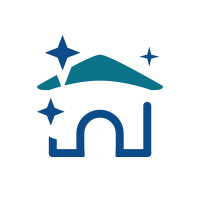 Every Home Needs an Occasional Deep Clean:
It's all well and good if you have a weekly cleaning routine that addresses most of your home's needs. But there are many parts of a house that don't get frequent attention, and over time, small things can add up. Every house can benefit from a deep clean job. Of course, nobody likes deep cleaning, and that's why we're here to help. By calling ESA Cleaning Services, you can get that coveted deep clean without having to put aside an entire weekend to do it.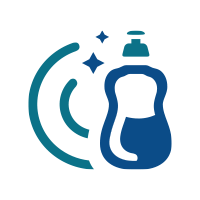 We Get the Job Done Quickly:
We already talked about freeing up your time by cleaning your home for you. But there's another time-related aspect that's important to consider — the time it takes to get the job done. The average Utah homeowner takes a lot longer to clean up than professional house cleaners do — wouldn't you rather be able to relax in your nice, clean home ASAP? Furthermore, this can also be really useful if you have a time-sensitive event coming up. If you have a wedding reception, birthday party, or any kind of upcoming gathering, we can give your home an expedient cleaning job beforehand.

Contact Us Today
We chose to be home cleaners because we knew it would empower us to make a positive difference for people like you. From the minute we step into your home to when we wrap up a job well done, we'll treat your property with painstaking care. Contact us today to schedule a free walk-through quote.