Whether it's an office, a retail location, or a manufacturing facility, it's normal for businesses to suffer from dirt and grime. However, you don't need to stress when you have our professional cleaning team on your side. Offering more than a decade of experience, we give your business the white-glove treatment it deserves while you focus on serving your customers.
Thrive in a Clean Business
The cleanliness of your business plays an incredibly powerful role in the wellbeing of your business. From putting customers at ease to keeping your employees healthy, our professional cleaners keep the foundation of your business strong — and sparkling clean. Using only the best equipment and products, we build our schedule around yours to ensure maximum convenience. You're free to run your business without the hassle of keeping up with dust and dirt. There's a reason we're the most trusted commercial cleaners in the community — we never cut corners.
Commercial Cleaning Services
If you own a commercial property in Provo, Orem, Lehi, or other surrounding areas, ESA Cleaning Services is the company to call for your commercial cleaning needs. We consider ourselves more than cleaning experts — we're allies to business owners, and we want to help them to be as successful as possible.
We understand the role that a clean building can play in a business's success. In an office setting, a clean workspace improves productivity, morale, and it reduces sickness and infection. In a business-to-client environment, a clean building is essential for maintaining professionalism and consumer confidence. If a business owner can't even keep their building clean, what kind of other problems might be lurking under the surface? We want to help you avoid those problems.
Whole Office Cleaning
One of our most in-demand services is office cleaning. There are more than enough office spaces to go around in the greater Salt Lake area, and they all need cleaning of some sort. At ESA Cleaning Services, we tailor every single job to the unique needs of the client. Whether you want a very basic cleaning job once a week, or comprehensive cleaning services on a constant basis, we'll work with you to address your exact needs and desires. We also offer one-time jobs. If you want to keep your office building absolutely impeccable, be sure to contact us today!
Construction Cleaning
If you expect to have a perfectly clean and sanitized building right after the construction is finished, you're probably setting yourself up for disappointment. While most construction companies do their best to reduce as much of the mess as possible, the bottom line is that it's not really part of their job. Construction is their wheelhouse, and cleaning is ours, which is why we happily provide post-construction cleaning services all over the greater Provo area. It's important that you call a professional cleaning company for this, because construction always leaves untold amounts of dirt, dust, and grime lying around. Even if it looks clean, it's not really ready for commercial use until it's been deep-cleaned and properly sanitized. We will do all of that and more. After we're done, your new building will look picture perfect.
The Benefits of Commercial Cleaning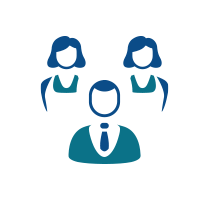 It Increases Morale:
Everyone has a different tolerance for how unclean of an environment they can abide in, but it's safe to say that nobody actually likes a cluttered, dirty workspace. When you have a consistent cleaning regimen, your employees can look forward to enjoying their day and getting work done without clutter getting in the way. It's nice coming in and seeing the trash cans replaced, the break room counters wiped clean, and so on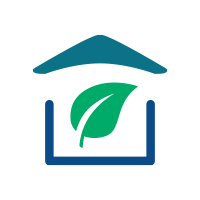 It Improves Indoor Air Quality:
Indoor air quality is extremely important for commercial spaces. In an office setting, you have large groups of employees working in close quarters, and sickness can spread like wildfire. Dust and dirt can circulate through the HVAC system, causing allergies and sniffles. Nobody wants to come into a workplace that feels like it's as polluted as downtown LA. Regular cleaning services will help to improve air quality, reduce sickness, and prevent allergic reactions.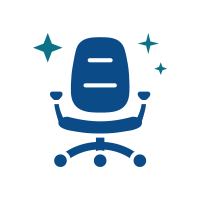 It Improves Productivity:
Studies have shown that clutter and uncleanliness can have measurable impacts on one's productivity. In this digital age where many jobs can be done remotely at home, one of the biggest benefits of an office is that it provides a space where employees can mentally check-in and commit to their work without distractions. But, if the whole building is unclean, it kind of defeats the purpose.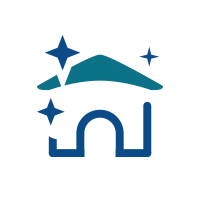 It Leaves a Good Impression:
Cleanliness is a bit tricky because most people are only thinking about it when it's a problem. Most people don't walk around an office or a retail space and think "wow, it's impressive how clean this place is!" But, you can bet that they will definitely notice when it's not clean. Having an unclean building is a great way to sour your reputation. Employees will complain, and customers are likely to leave bad reviews. Business owners want to be as trustworthy as possible, and a nasty building can quickly tank your reputation.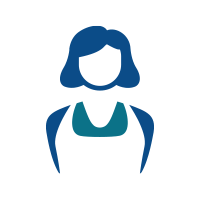 It Frees You Up:
There are some businesses and commercial building owners that opt to do their own cleaning. This may be acceptable for a small office with minimal staff, but even then, you run into the problem of using up time and resources that could maybe be spent on something more productive. By hiring a professional commercial cleaning company, you can ensure that neither you nor your employees will have to spend their precious time cleaning up. Cleaning is a hassle for somebody as busy as a business owner, and it's a downright nuisance for employees, who often feel like menial work is being outsourced to them in order to save a buck.
Get a Quote Today
We know you've got a budget, and we're all about customizing our services to be affordable. Schedule a walkthrough consultation today, and we'll create a detailed plan just for your facility. We look forward to meeting you.